Strawberry Vanilla 2000 by Kief is a real strawberry taste with delicious notes of vanilla custard.
Introducing the Strawberry Vanilla 2000 by Kief vape, the perfect addition to your vaping collection. This vape boasts a 2000mAh battery, ensuring hours of uninterrupted vaping pleasure. The compact size makes it the ideal choice for on-the-go vaping, whether you're exploring Dubai or just enjoying a day out.
The Strawberry Vanilla 2000 is designed with your needs in mind. The sleek, stylish design will make you the envy of all your friends, while the adjustable temperature control allows you to customize your vaping experience. Whether you prefer a warm, soothing hit or a cool, refreshing one, this vape has got you covered.
But the real star of the show is the flavor. The combination of sweet, juicy strawberries and rich, creamy vanilla will tantalize your taste buds and leave you wanting more. And with its easy-to-clean design, maintenance is a breeze, so you can spend more time enjoying your vape and less time worrying about it.
In addition to its impressive features, the Strawberry Vanilla 2000 by Kief vape is also eco-friendly. With its reusable design, you can enjoy your favorite flavors without contributing to the waste and pollution that come with disposable vapes. And with its low-heat technology, you can enjoy your vape without worrying about harmful chemicals or toxins.
So why wait? Whether you're a seasoned vaper or just getting started, the Strawberry Vanilla 2000 by Kief disposable is the perfect choice for you. Its compact size, powerful battery, and customizable temperature control make it the ultimate vape for on-the-go vaping. So why not treat yourself to the best today? Order your Strawberry Vanilla 2000 by Kief now and experience the ultimate in vaping technology in Dubai and beyond!
Indulge in the sweet and delicious combination of strawberries and vanilla with the Strawberry Vanilla 2000 by Kief vape. Order now at
Vape Monkey Dubai
.
Strawberry Vanilla 2000 by Kief Features:
Salt Nicotine: 6% / 60mg
E-liquid Capacity: 6.5ml
Puffs: ≈2000 puffs
Pack of 1 device
Check out all Kief disposable pods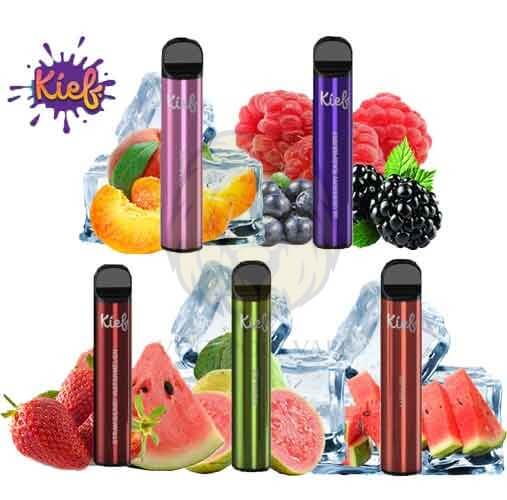 What are disposable Pod Systems:
Disposable e-cigarettes are the easiest devices on the market. Each disposable vape comes 100% ready to go, straight out of the box. With these devices, you don't have to worry about refilling your juice, charging the device, or literally anything else. Just use the e-cigarette until it runs out of juice. Once the juice is gone, the device is done with – just toss it out and pick up a new one! It really can't be any simpler than that.
Another bonus is that these disposable units offer a remarkably similar experience to smoking. While many experienced vapers opt for more complex and customizable vape options, the disposable e-cigarette will often play an important role in the transition from smoking to vaping.
Whether you're a beginner looking to give up smoking or a vaping veteran picking up some easy-to-use portable e-cigarettes, you'll find exactly what you're looking for right here. We carry all the leading disposable vape systems from Sig, Myle, Dinner Lady, Maskking, Tugboat and more. From pineapple lemon to traditional tobacco flavors, there's a disposable option for every palate, lifestyle, and vaping preference.