Custard 2000 by Kief is extremely rich and fulfilling for those who are looking to indulge themselves in a dreamy treat.
"Indulge in the Rich and Creamy Delight of Custard 2000 Disposable Vape by Kief: An In-Depth Review"
Introduction:
Kief
is a leading name in the vaping industry, known for producing high-quality and innovative vape products. One such product is the Custard 2000 disposable vape, which has gained popularity among vaping enthusiasts for its rich and creamy flavor. we will delve into the details of this flavor and provide a comprehensive review of Custard 2000 by Kief vape. We will also discuss the vaping scene in Dubai and how Custard 2000 fits into the market.
The Enticing Aroma of Custard 2000:
One of the first things you'll notice about the Custard 2000 disposable vape is its inviting aroma. The rich, creamy scent will make your mouth water even before you take your first puff. The aroma of this flavor is incredibly alluring and will leave you feeling refreshed and revitalized.
The Decadent Flavor Profile:
The flavor of the Custard 2000 vape disposable is just as delicious as its aroma. It's a rich and creamy custard flavor that's smooth and indulgent. The flavor is not overpowering, making it an excellent choice for all-day vaping. The vape is very smooth, with no harshness or irritation in the throat, making it a great choice for those who want a satisfying vaping experience without any harshness.
Clouds and Throat Hit:
The clouds produced by Custard 2000 are impressive and retain the flavor well. The throat hit is also incredibly smooth, with no coughing or irritation. This makes it a great choice for those who want a satisfying vaping experience without any harshness.
Vaping in Dubai:
Dubai is a hub for the vaping community, with a thriving vaping scene that caters to all levels of vapers. From beginner to advanced, there is a wide range of products available to suit every need. The vaping industry in Dubai is regulated, ensuring that all products are safe and of high quality.
Custard 2000 in the Dubai Market:
Custard 2000 by Kief fits into the Dubai vaping market as a high-quality and satisfying flavor choice. With its rich and creamy flavor profile and smooth
vaping in Dubai
experience, it appeals to vapers who are looking for a luxurious and indulgent vape. The brand's reputation for producing high-quality products also gives it an edge in the competitive Dubai market.
Conclusion:
In conclusion, Custard 2000 by Kief is a fantastic flavor that offers a rich and creamy vaping experience. The aroma and flavor profile are incredibly enticing, and the clouds and throat hit are smooth and satisfying. Whether you're a fan of custard or simply looking for a smooth and indulgent flavor, Custard 2000 disposable vape is definitely worth trying. So, if you're in Dubai, be sure to check out the vaping scene and indulge in the rich and creamy delight of Custard 2000 by Kief today!
Custard 2000 by Kief Features:
Salt Nicotine: 6% / 60mg
E-liquid Capacity: 6.5ml
Puffs: ≈2000 puffs
Pack of 1 device
Check out all Kief disposable pods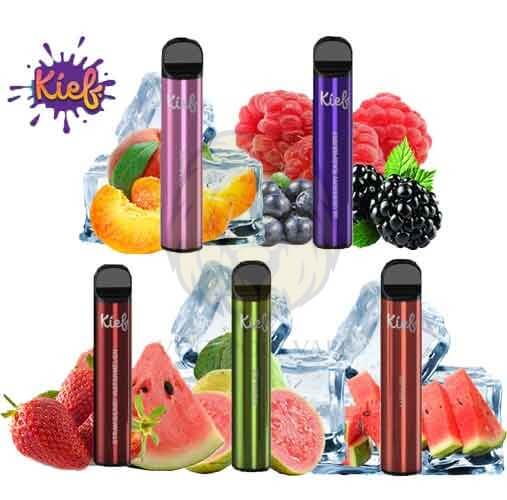 What are disposable Pod Systems:
Disposable e-cigarettes are the easiest devices on the market. Each disposable vape comes 100% ready to go, straight out of the box. With these devices, you don't have to worry about refilling your juice, charging the device, or literally anything else. Just use the e-cigarette until it runs out of juice. Once the juice is gone, the device is done with – just toss it out and pick up a new one! It really can't be any simpler than that.
Another bonus is that these disposable units offer a remarkably similar experience to smoking. While many experienced vapers opt for more complex and customizable vape options, the disposable e-cigarette will often play an important role in the transition from smoking to vaping.
Whether you're a beginner looking to give up smoking or a vaping veteran picking up some easy-to-use portable e-cigarettes, you'll find exactly what you're looking for right here. We carry all the leading disposable vape systems from Sig, Myle, Dinner Lady, Maskking, Tugboat and more. From pineapple lemon to traditional tobacco flavors, there's a disposable option for every palate, lifestyle, and vaping preference.