Guava Ice 2000 by Kief is a sweet and savory blend of juicy Guava, twisted with icy menthol flavor.
"Revolutionizing Vaping Experience in Dubai: Introducing Guava Ice 2000 by Kief Vape Disposable"
Vaping has taken the world by storm and Dubai is no exception. With the rise of vape culture, the market is flooded with different brands, flavors, and devices. It can be overwhelming to choose the right one, but if you're looking for a high-quality, disposable vaping solution, look no further than Guava Ice 2000 by Kief.
"Unmatched Quality and Flawless Flavors: The Key Features of Guava Ice 2000"
Kief is a renowned brand in the world of vaping, and their latest release, Guava Ice 2000, is no exception. This disposable vape boasts a sleek design, easy-to-use functionality, and, most importantly, top-notch quality. The Guava Ice 2000 is made from high-grade materials and goes through rigorous quality control checks to ensure that every hit is smooth, flavorful, and satisfying.
"Experience the Tropical Taste of Guava with a Touch of Ice"
Flavor is a critical aspect of vaping, and Guava Ice 2000 does not disappoint. This disposable vape offers a unique blend of tropical guava and a touch of icy menthol that is sure to refresh your palate. Whether you're a seasoned vaper or a newbie, the Guava Ice 2000 offers an unforgettable experience that will leave you coming back for more.
"Convenient and Portable: The Perfect Solution for On-the-Go Vaping"
One of the most significant benefits of the Guava Ice 2000 disposable is its portability. This disposable vape is small, lightweight, and requires no maintenance, making it the ideal solution for those who love to vape on the go in Dubai. Whether you're out running errands, traveling, or simply need a quick hit, the Guava Ice 2000 is the perfect solution.
"Top-Notch Vaping in Dubai: Where to Buy Guava Ice 2000 Disposable"
If you're based in Dubai and looking to experience the best of vaping, Guava Ice 2000 by Kief is the way to go. This disposable vape is available at our online store vape Monkey Dubai, making it easy to get your hands on. When shopping for Guava Ice 2000 by Kief, be sure to purchase from a reputable source to ensure you're getting the real deal.
"In Conclusion"
In conclusion, Guava Ice 2000 by Kief is the perfect solution for those looking for a high-quality, disposable vaping experience. With its unmatched quality, flawless flavors, and convenient portability, it's no wonder why this disposable vape has taken Dubai by storm. So why wait? Get your hands on Guava Ice 2000 today and start enjoying the best of vaping at our online store
Vape Monkey Dubai
.
Guava Ice 2000 by Kief Features:
Salt Nicotine: 6% / 60mg
E-liquid Capacity: 6.5ml
Puffs: ≈2000 puffs
Pack of 1 device
Check out all Kief disposable pods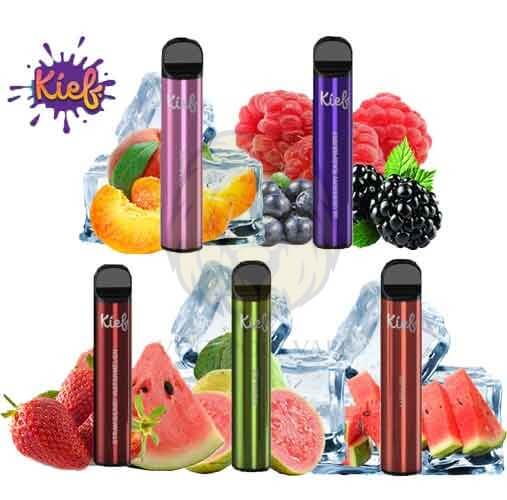 What are disposable Pod Systems:
Disposable e-cigarettes are the easiest devices on the market. Each disposable vape comes 100% ready to go, straight out of the box. With these devices, you don't have to worry about refilling your juice, charging the device, or literally anything else. Just use the e-cigarette until it runs out of juice. Once the juice is gone, the device is done with – just toss it out and pick up a new one! It really can't be any simpler than that.
Another bonus is that these disposable units offer a remarkably similar experience to smoking. While many experienced vapers opt for more complex and customizable vape options, the disposable e-cigarette will often play an important role in the transition from smoking to vaping.
Whether you're a beginner looking to give up smoking or a vaping veteran picking up some easy-to-use portable e-cigarettes, you'll find exactly what you're looking for right here. We carry all the leading disposable vape systems from Sig, Myle, Dinner Lady, Maskking, Tugboat and more. From pineapple lemon to traditional tobacco flavors, there's a disposable option for every palate, lifestyle, and vaping preference.